Agency New Business Plan: More Reasons To Write It!
Agency New Business Plan: More Reasons To Write It!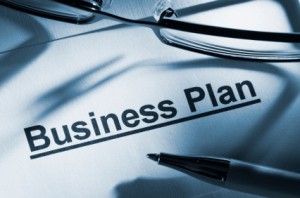 Since last week's post on agency new business plans, I've been thinking about just how critical they are. Before I post about how to get started writing one, I thought I'd share a few more reasons why having your new business plan in writing is essential to your agency's potential success.
You can't grow your company using the passive voice. If you're only responding to RFPs or relying on referrals, even if you win more than you lose, you're allowing others to set your agency's course. While getting referrals is indeed desired, it's irresponsible as a business leader to depend on the kindness of others to achieve your growth goals. It's your job to lay out the new business road map, how much more income you want to generate, from where you'll source it, and how you'll do so.
Some day you're going to have to fire a client. Most clients are wonderful, appreciate the value we bring, and treat us like true business partners. But then there are the others: Those who never take our counsel. Those who consistently require us to spend far more time on an account than they'd ever be willing to pay. And perhaps the worst, those who abuse our teams. Sometimes you must fire a client to avoid a staff exodus, for the sake of your firm's financial health or even viability, or to maintain your brand promise to your team and to yourself. Should that time come, having a written, active new business development plan will give you the courage to take that uncomfortable but necessary step.
How else will you achieve your agency vision? When you look into the future, what do you see? What kind of work are you doing? In what practice areas? For which companies? What are the categories that will most likely require the services of a firm like yours down the road? Determine the kinds of businesses that you can help grow, and you'll be able to grow your agency with them.
Writing it down will help make it happen. I can't claim credit for this notion, because so many others have said it before me, from Aristotle ("Well begun is half done") to Antoine de Saint-Exupery ("A goal without a plan is just a wish") to, depending on your source and your sport, Emmitt Smith or Dwight Thomas ("It's only a dream until you write it down and then it becomes a goal") But I know this is true. And I think you know it too.
So what's holding you back from writing the agency new business plan? If you want to achieve your firm's full potential, you must figure this out.  Here are some tips on getting started that might help.