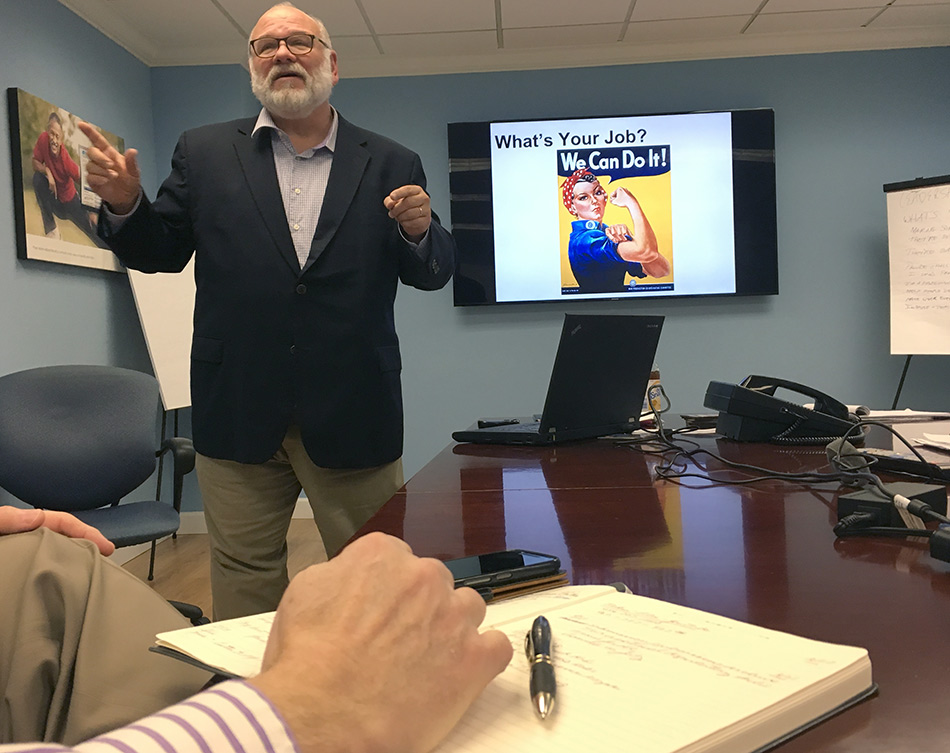 We help your agency grow business in five ways:
Business Development Workshops
These highly interactive, two-day workshops start with the question "How much money do we wish to make this/next year and from whom will we make it?"
This is followed by "How much do we have in hand, committed from current clients?" "How much do we think we can make through organic growth of current clients?" and then the proverbial $64 Million Question "How much do we need to make from new, new clients to make our goals?".
Over the course of the two days, we'll help you determine the answer to these and other critical questions.
Before the workshop even begins, you'll answer questions about  from whom the agency has gotten business in the last 18 months, the business development technique it's used to do so, its success track record, the industries you think will most need what your agency does best, your agency's strengths, its marketing-PR-engagement plans, and much more.
When we're done, you'll have the analysis you need to write a practical, actionable business development plan, outlining the prospects you'll pursue and by whom you'll be found, to achieve your agency vision.
After you've drafted the plan, I provide suggested additions, modifications, and edits, to assure that it includes what you need to reach your business development goals.
Business Growth Coaching
Many clients also choose a series of post-workshop coaching calls to review progress and how to overcome any roadblocks interfering with your success.
New Client Proposal and Presentations
Together, we help stage manage, review and critique new business presentations. to ensure both written proposals, and perhaps more importantly, new business presentations, are effective in getting potential clients to say "Yes!"
Workshops on Expanding Business From Existing Clients
We lead sessions to uncover business opportunities from clients you already have and create realistic plans to approach them for opportunities that achieve results.
Idea-Generation Session Facilitation
We lead brainstorming sessions that generate superior output: program and campaign ideas that are strategic, creative, and marketplace-focused., thereby helping you win. This can mean winning the business from a prospective client in a competitive pitch, or helping you solve an issue or take advantage of an opportunity for an existing client.
Save
Save