How To Negotiate Better: The Basics
How To Negotiate Better: The Basics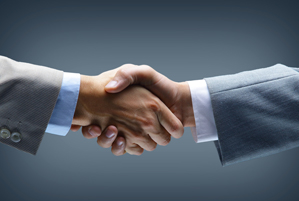 Understanding how to negotiate better is a critical skill for any agency owner or leader. In fact, it's valuable for any staffer that will touch a negotiation in some way. I was negotiating with vendors when I was an agency junior account executive.
Here are eight basic tips on how to negotiate better that I wish someone had told me back in the day:
1.  Make sure they know you're dedicated to the win-win. You're probably negotiating with a prospect, a vendor who may do a great job for you for years, or a star candidate. Letting them know you want a final result about which both sides will feel good will increase your chance of getting there.
2. Think of them as your negotiating partner, not your adversary. Thinking of them this way will allow you to get creative in your negotiating, finding ways to give them what they need while holding on to what you need.
3. Listen! You need to know what's really important to the other party to help craft the aforementioned win-win.
4.  Know what you're willing to concede. Want the other guy to give something up? You've got to be willing to give some things up in return. Knowing what these are from the get-go allows you to be flexible, to say "In return for your giving up those two requests, I'll give up these two," and to keep your "must-haves."
5. Silence can be your friend. If the other side asks for something too ludicrous to consider, fight the urge to respond. Don't say a word until they do. Most likely it will be a  reduction in their "ask."  Note: This will be difficult.
6.  Remember that your negotiating partner may have been trained in how to negotiate. So after you name your price, they may respond with silence, an "Oh my" or a "I didn't realize that you were so expensive." That's by design, in the hopes that you'll respond with an immediate "But I'm flexible!" or "Well let me see how I can bring this in for less money." Fight the urge. Say nothing. Let them respond with a reasonable counter-offer, or a "give" that would allow you to accept a lower price.
7. They must know you're willing to walk away. This is a tough one in client negotiations, but your willingness to walk away from absolutely ridiculous terms from the other side will convey that you're negotiating for the win-win, not the win-lose at your expense.  Unless, of course, you're satisfied with terrible terms that will limit your ability to make a fair profit for the first year of your contract. But that can lead to resentment on your part, and that's not being a true partner.
8. Improve your NQ: Negotiating Quotient. The stakes in every negotiation tend to be high. Get as educated as you can about how to create the win-win, how to implement the points above, and much more. So take a course on how to negotiate more effectively, read a book on the subject, and follow a negotiating blog.
Please share some of your negotiating basics in the comments section. And hat tip to Lisa Gerber  of Big Leap Creative, for cajoling me–in the nicest possible way– to write this post!
Photo Credit: mr.curtispope via Compfight cc