Leading Leaders: 10 Practical Points To Do So Effectively
Leading Leaders: 10 Practical Points To Do So Effectively
Leading leaders is one of the biggest challenges leaders face. (Boy that's a mouthful!)
Here's my guest post published in Spin Suck regarding that topic. I hope it brings you value:
Recently, I was honored to present my thinking on "How to Help Your Next-Gen Become Leaders in their Own Right" at the Public Relations Society of America's Counselors Academy Spring Conference.
Leading leaders under you presents special challenges: how much autonomy do you give them? When do you step in, and when do you hold back? How do you lead someone who, in many ways, is a peer?
They're a talented bunch who've risen close to the top for a variety of reasons.
Yet they still need guidance, encouragement, and feedback from you to continue their leadership journey.
Not only to best serve you and your organization, but those they lead, guide, encourage, and mentor, as well.
It's not easy, but I believe it's certainly worth it.
Effectively leading leaders can be amazingly fulfilling, so here are 10 tips I believe will help you do just that.
Recognize Them as Leaders
When we want someone to step up and act a certain way, one of the most effective things we can do is treat them as if they're already in that position.
That can pull them into a higher level of performance. And it's especially effective when leading leaders.
The first step is establishing a vision that's meaningful to them.
And acknowledge they're going to play a special role in achieving that shared vision.
(And remember it's one thing to say "This is my vision," but when you're willing to create a shared vision, you increase their buy-in and loyalty to you exponentially.)
To prepare for the workshop, I turned to an article I had written on this topic a few years back.
It was for PRSA's PR Strategist, including three PR "top dawgs" respected for their ability to lead leaders:
Flaherty encourages leaders to imagine a "blank canvas on a tight frame."
The tight frame is your vision, and some of the core strategies; they get to paint the canvas for achieving that vision for their department or function.
As you give more and more responsibility to them, it's important that you motivate them by setting a good example, says Flaherty.
That means working hard, constantly bringing value to the business, and not just being a coach, but a player-coach (who still has a fastball!)
And that fastball isn't about communications, but leadership.
It can be exhausting, and it's supposed to be.
But when you get it right, it's exhilarating!
Don't Only Delegate, EMPOWER!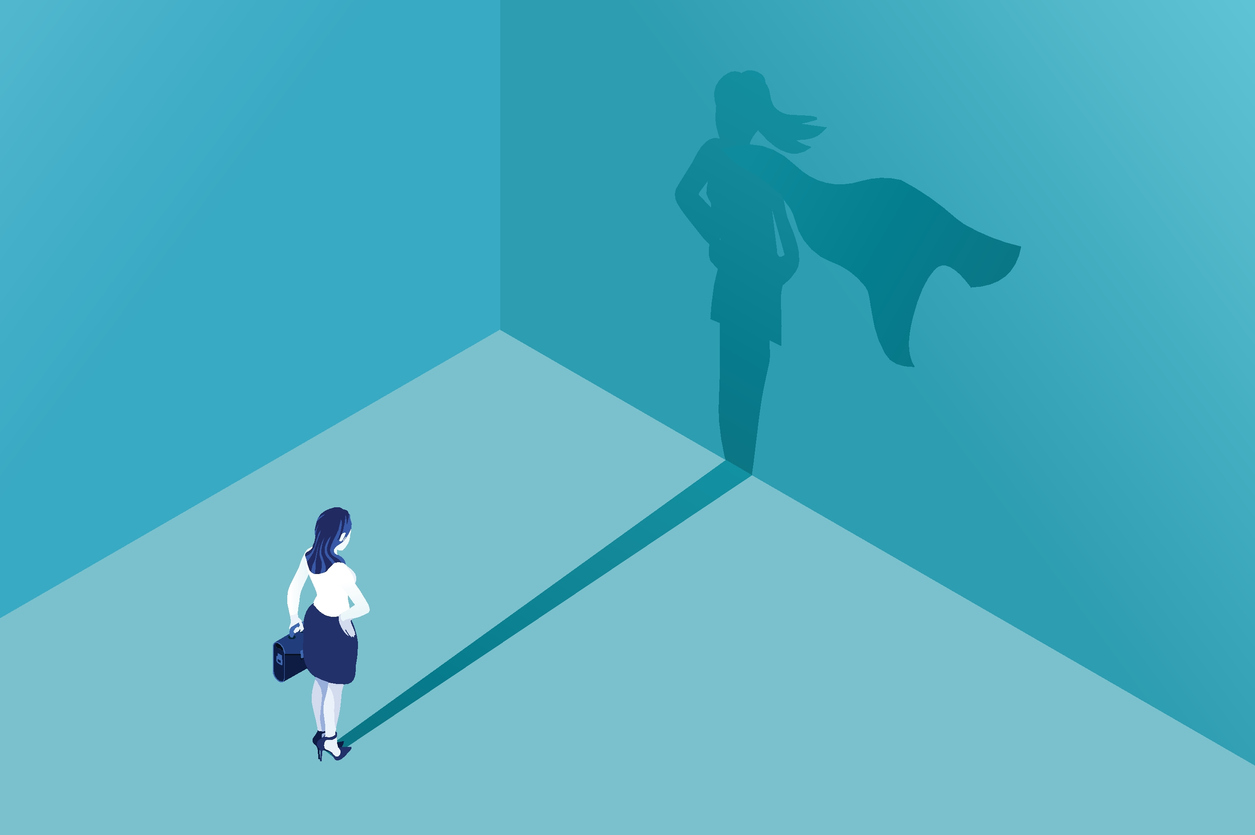 One reason many of us resist delegating is because we focus on what we're giving away.
Instead, focus on what we're getting: the chance to do more for your organization, your second-tier, and yourself.
When you delegate effectively, you can focus on the things that only you as an agency owner or corporate communications function can do: vision, strategy, long-term planning, and business development.
As Robin S. Sharma said, why resist change when it's the main source of your growth?
To be even blunter… per my friend Joel Curran (a former corporate and agency leader, now vice chancellor of public affairs at the University of North Carolina at Chapel Hill):
Create the objective, show the direction, and get the hell out of the way!
Get comfortable letting them do it their way.
Not only may they do it differently than you; they might actually do it better.
Think back to the inspiring leaders for whom you've worked over your career.
How inspired did you feel when they stepped aside and let you do it your way?
As an agency owner or communications-marketing department head, you're used to being on the trapeze.
Now, it's their turn to be on the trapeze, and you're the safety net.
Let that powerful visual guide you.
Pivot from Teacher to Mentor and Coach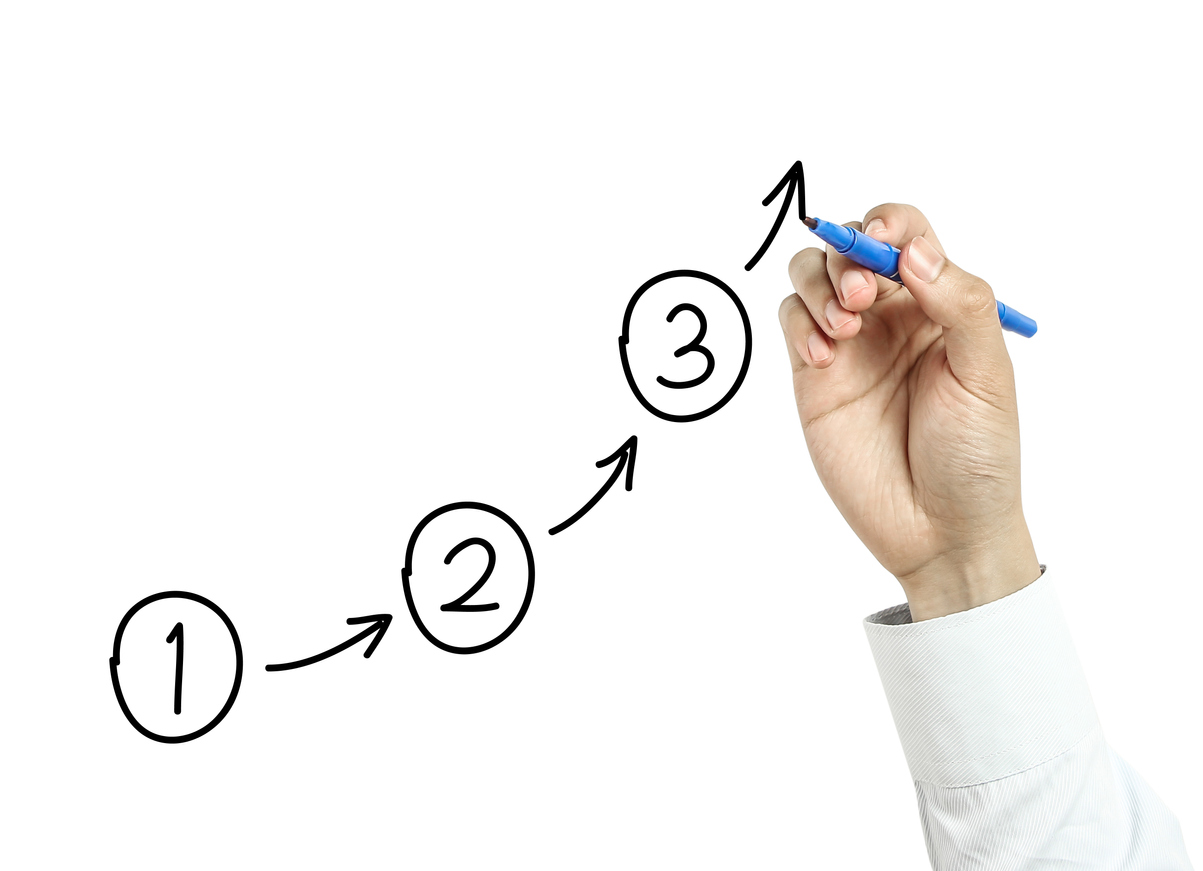 When you first became a leader, you most likely were a teacher.
You taught people how to do it, do it right, and that most likely meant how to do it your way.
But to lead your leaders, you must pivot to mentor, and then to coach.
As a mentor, your relationship is about your sharing your counsel based on your experience, and answering your mentee's questions.
Ultimately, you transition to coaching, pulling out the best in someone who's already a leader and possibly a star.
It's similar to those who coach winning sports teams: the athletes are already great. The coach's job is to bring out even more greatness in them.
Those of you who've worked with certified coaches know we shift from statements, answers, and instructions to asking empowering questions.
We know these questions are far more effective than giving answers or advice, because questions light up a different part of the brain, create an emotional connection, and encourage far greater buy-in.
It's also critical to customize and create bespoke leadership styles, carefully crafting a highly individual approach for every executive you lead.
That's because you don't want to be as hands-on with more senior executives.
It takes a lot more effort to craft a customized leadership approach that works best for each.
Doing so is critical because when you lead leaders, the stakes are so much higher.
One challenge is knowing when to step in.
Do you step in when your experienced eye sees the train might come off the rails? Or do you wait for an invitation?
There's no hard and fast rule. It depends on your report's strengths, needs, and style.
Hence the need for bespoke leadership styles.
Focus on What They Do Well
We see what we look to find.
If we focus on their strengths, and where they're performing well, we'll get more of it. Ditto if we focus on the negative.
When a leader's performance disappoints you, stop for a moment. Shift your perspective.
Think about what got them to where they are, and why you made them your lieutenant.
Then think about not what they need to do differently, but how you can lead them to build on their strengths.
An added benefit of this approach is the more you focus on and reinforce what they do well, the more open they'll be to your constructive critique in their "opportunity" areas.
And you can imagine what this will do to their confidence!
Believe They Can Lead Effectively
Speaking of confidence, one of the most powerful things you can do to get them to improve leadership performance and to stretch is to believe in them.
This gives them a reason to believe in themselves. That confidence will help them be a better leader.
Confidence is like a magnet. It not only attracts their team but encourages them to "follow their leader."
So make sure they know you believe in them, and their ability to lead. Then reinforce, reinforce, reinforce.
Know the Power of (Certain) Words
First, know the value of "yes."
Say it more often, far more often than you say "no."
Get comfortable saying "yes" as often as you can, while running the business effectively.
Say "yes" even when in doubt.
If you say "I don't know" too often, you're going to lose them. Why?
Because when you say "yes," it fills them with confidence, which has a big impact on their leadership ability.
It also increases their loyalty to you as their leader.
Two phrases that Marina Maher used to say to me when I was an EVP at her eponymously named agency were: "It's not what I'd do, but you have my proxy," and "Let's try it your way, and if you 'fail,' we'll figure it out together."
Although at that point, I had been in the business for decades and was a leader in my own right, those words were highly motivating.
I imagine they'll be equally powerful for your next-gen, regardless of where they are on their career paths.
Look for the AHA! Moment
All three leaders I interviewed mentioned having an "Aha!" moment when they knew they were on the road to effectively leading leaders.
Although Flaherty mentioned a few, one highlight was discovering this quote from GE leader Jack Welch:
Before you're a leader, success is all about growing yourself. When you become a leader, success is all about growing others.
Flaherty indicated this inspired him to shift his energy from growing himself to growing others and subordinating his own goals to focus on those around him.
What impact would it have if you did the same?
For Mardiks, it was when she saw a particularly strong individual she'd led for years, doing a job which Mardiks had done before. And that individual was doing it better!
That moment got Mardiks to see she wasn't just leading a PR pro, but a true leader. Someone who was "forging a new path, and going to create something on her own that will be truly great."
That meant Mardiks didn't only need to modify her leadership style but also create an entirely new way of working with her next-gen leader.
Joseph's moment was when he was reinventing Saatchi Wellness to go from just pharma to wellness, and expanding skill sets from advertising to integrated communications.
For him, it was a transformative moment:
To succeed, I couldn't do it alone. This was bigger than me. I needed proven leaders to take my vision, and go off and lead their teams their way.
It's Scary Out There
Effectively leading leaders is scary, for them and you.
But it's supposed to be!
You're encouraging them to help raise "your baby." And it does take a village.
So give things away before you, and they are ready.
If you wait until you are both "completely" prepared for the shift, it may never happen.
Let Them Learn From Their Failures
For Mardiks, it was not realizing that sticking with a leadership style which once worked and now was no longer effective, was preventing her from being as effective as she might be in her newfound role.
Flaherty learned via 360s that he wasn't giving his leaders enough positive feedback frequently enough.
He was raised in what he calls "the strong silent mode." He didn't receive tons of positive feedback, "so when I got it, its scarcity gave it value."
But his next-gen need that feedback.
Joseph weighed in on how to best handle it when your second tier fails.
First, make sure you discuss course corrections privately. No one else on the team needs to know your perspective, or that you're jumping in to fix things.
Next, when meeting with your next-gen leader, don't focus on the failure or even the correction.
Instead, focus first on maintaining the relationship. That's all about the right attitude.
If you come in with "OMG, this is broken!" things will worsen.
If you approach it with "I'm here for you, how can we make it better?" you'll have better outcomes.
It's through those moments you build trust. You let them know you're there for them to succeed and you're upholding their position.
Leading Leaders is Worth the Effort
All three leaders shared the special joys of effectively leading leaders to success.
For Flaherty, there's a unique pleasure in working with a set of leaders to come up with a vision, create a strategy, implement it, and see it work.
According to Joseph, watching leaders is the best part of the job.
He says it's fulfilling to "see people lead an initiative from end to end, design it, start it, assemble the team, overcome roadblocks, bring it to fruition and deliver success. You may be tempted to weigh in, but you catch yourself, you let them do it, and they do it, and so well."
According to Mardiks, seeing talented leaders step into their potential is a great joy.
You're working with them in an entirely new way. Then you see they're leading you!   When you become a leader of leaders, you embrace that others are better than you. And when you help them achieve that, it's nirvana.
By incorporating these 10 practical points into your leadership style, you can effectively lead and nurture your next-gen leaders.
"Leading Leaders" first appeared on Spin Sucks on July 11, 2018