Design Your Agency Training Program, Already!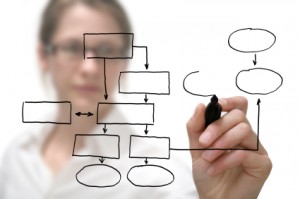 Design Your Agency Training Program, Already!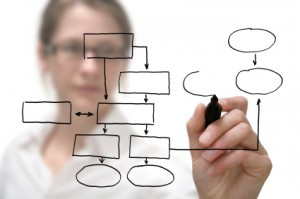 So you've gotten a real understanding of the agency's strategic and growth goals. You've considered the firm's professional development goals, both for the team overall and for must-keep employees. You know the areas where clients demand performance improvement. You're armed with a commitment of active support from the top.
And you've gone a step further: You've gained personal insights from a variety of agency leaders into desired program deliverables. You've gotten feedback from across the agency, and especially from agency influencers, like @anniemal (who once opened a training program on getting media attention wearing this. But that's a tale for another day).
Now you're ready to actually design the program.
I recommend you divide your potential course content into the following eight areas:
1) The Basics: This includes foundational skills such as Program Development, Media Relations/Pitching, and please be sure to include Writing. Even as our communications world has changed, and continues to do so at warp speed, this remains an absolutely essential skill.  And if client satisfaction surveys are a reliable indicator, this is one area in which clients believe that their agencies must improve. While Understanding Social Media and Blogger Relations previously might have been listed under the "new, new," clearly they're now part of "The Basics."
2)  Managing The Business: This category would include courses such as Managing Programs/Accounts, Negotiating to Win, and Managing For Profit, but could also include Becoming A Better Time Manager, or even Managing Change.
3) Leading/Managing People: Courses here might include how to Lead and Inspire Your Team, From Manager to Leader, Managing Millennials, Teaching vs. Coaching, and Managing Up.
4) Client Service: This should include workshops that help your teams shift from being mere communications professionals to becoming expert in providing client service like a Ritz Carlton concierge, as well as specific programs on Dealing With Difficult Clients.
5) Communications: Although we guide our clients' communications efforts, we can often improve in this critical area ourselves. Consider programs on Constructive Confrontation (Having Difficult Conversations), Understanding and Maximizing Your Communications Style, and Communicating To Be Heard.
6) The New, New: Depending on your agency's depth and experience in these areas, this might include Mobile Marketing, Mastering Search Engine Optimization, and Understanding and Leveraging Google+.
7) Personal Growth: Since PR is the second-most stressful profession, I believe it's in an agency's best interest to offer programs that help employees reduce it. In addition, courses that help them achieve work-life balance, and increase their physical and mental fitness, can increase employee performance, motivation and retention.
8) Specific Courses Built Around Your Agency's Expertise, Clients' Industries: This can cover a wide swath, from the newest changes in the regulatory environment, to limits on the use of social media for certain industry categories, to trends in green energy.
You may not have enough programming to offer all eight areas. You may choose to merge the communications and leadership areas. And some will see another category or other that I may have missed.
Regardless of how you organize the courses, doing so will help improve your training program design.
In future related posts, I'll cover additional benefits from training, and other steps you can take to assure your program's success.
What else do you do to design an effective agency training program?