How To Take The Dread Out Of Performance Reviews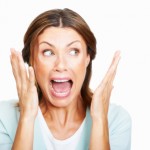 How To Take The Dread Out Of Performance Reviews
Performance revie
ws are often feared by both the executive giving the review and the staffer being reviewed. But it doesn't have to be that way.
Below are some solid recommendations on how to take dread out of such reviews, as they appeared in CommPRO.biz. It's based on the helpful presentation given by Kelly Womer, vice president of Denver's Linhart PR, at the recent Spring Conference of PRSA's Counselors Academy.
Just click on How To Take The Dread Out Of Performance Reviews. Please leave me a comment on the original post, or in the Comments section here.